Everywhere you look, Chattanoogans are out and about, enjoying this unseasonably warm weather. The blue skies are a change from the clouds and rain  that is more typical of a Chattanooga winter. If you are one of the fortunate that are able to be out and about in Chattanooga this weekend, we have some great suggestions for fun.  Here are your best bets.
Con Nooga 2018
 Looking for some great  people watching? Truly into science fiction as a hobby or lifestyle?  Con Nooga is  once again scheduled  to hit Chattanooga this weekend with a wide range of  events for fans of  all ages and all ranges  including Pokémon to  Star Wars, cosplay to science fiction, and everything in between. Held at the   Chattanooga Convention Center , the event makes it easy to stay late and check into a room if you decide to enjoy the after-hours activities at The Chattanoogan hotel. Tickets are $55, with single day tickets available as well.   Click here for more information and all details. 1150 Carter Street.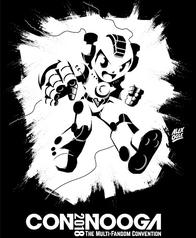 Jonny Lang at the Walker Theater
I have seen four shows at the Walker Theater since it opened and I can tell you, there is not a bad seat in the house and the acoustics are spot on. With so many awesome shows coming to Chattanooga, it is great to have a venue that you can count on always being great. Tonight you can catch blues man,  Johnny Lang. Known for his hit Lie to Me, which he released at 15, Jonny is an established guitarist and true artist. Tickets are $40 and available online. Show starts at 8 pm.
Dearly Departed
We have no shortage of local  theater in Chattanooga. Saturday, you can catch "Dearly Departed", in The Crest Center presented by the Signal Mountain Playhouse. With coffee and dessert offered at intermission, you can forget the rainy day you had and enjoy an evening of laughter and entertainment. Tickets are $15 at the door. 1005 Ridgeway Ave, Signal Mountain, Tn . Show starts at 6:45.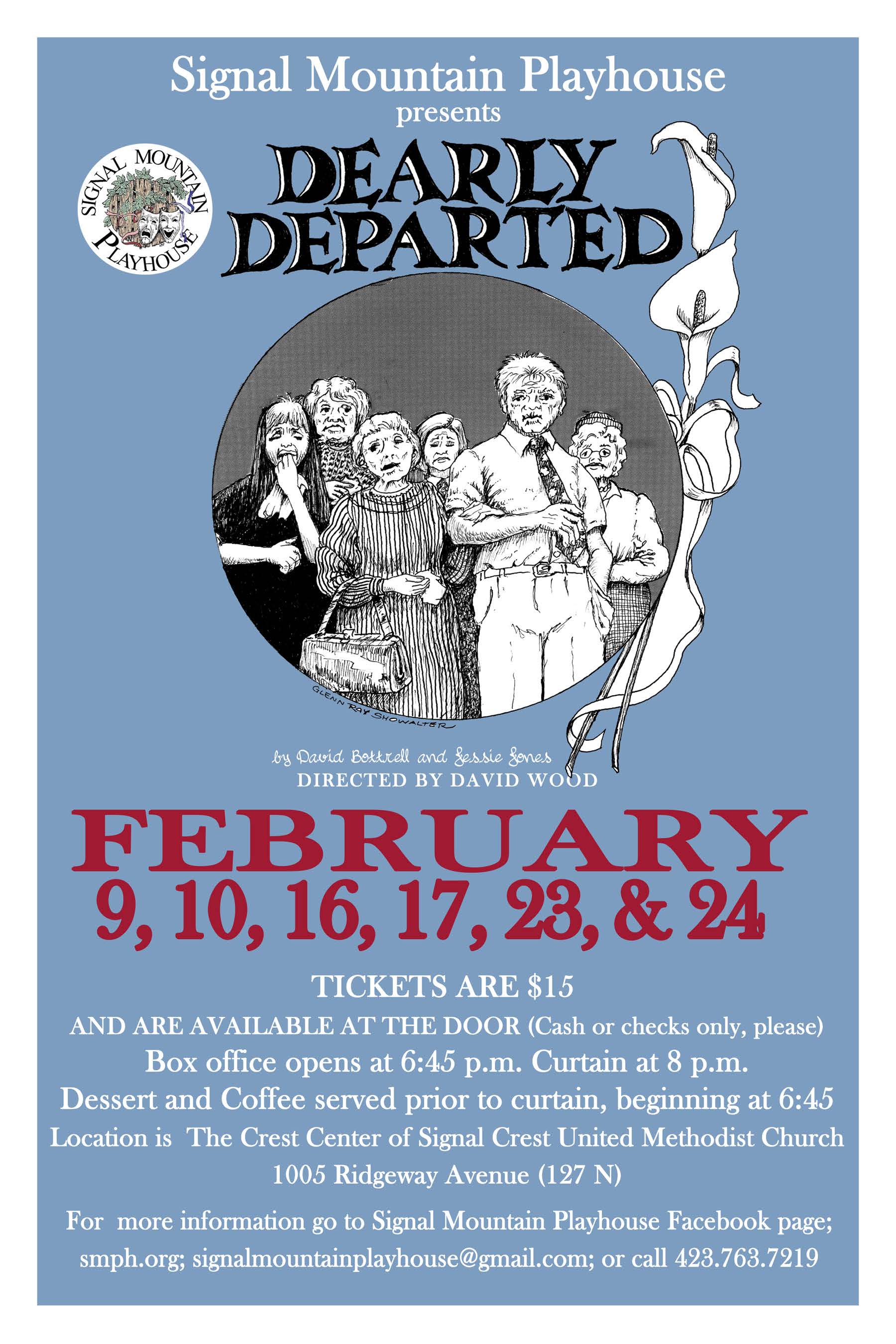 Artful Yoga
The Hunter Museum of American Art offers an afternoon of mindfulness including a guided meditation and yoga by Adriana Rios. This event focuses on the personal Mexican response to vision and identity and is celebrating the newest exhibit, Under the Mexican Sky. The event is free and open to all guests who purchase tickets to The Hunter. 3:30-4:30. 10  Bluff View Chattanooga, TN 37403
Enjoy the end of winter in Chattanooga. Spring will be here before we know it!