Tis the season! That in between season where some people are celebrating Thanksgiving and some people are already onto Christmas. With Thanksgiving so late this year, we get it! Some people are itching to decorate for the holidays while others still have their Halloween pumpkins hanging in there. No matter which camp you are in, there is something fun going on this weekend in Chattanooga. Here are your best bets.
Build A Wreath
Bees on a Bicycle is one of the cutest garden centers in town. Located in the heart of the Southside, Bees on a Bicycle is a true local gem. Saturday, you can sip tea and create a holiday wreath using beautiful local foliage, pods, moss and dried flowers. Cost to create is $11 plus wreath supplies (typically $15-25) and includes use of tools and help if needed. 10:30- 4 Saturday. 1909 Market Street
Trail Building 101
Chattanooga is home to more trails within 20 minutes of downtown than Boulder and it takes a village to keep them cleared and going strong. Saturday, you can learn from certified master trail builders everything from corridor preparation to final grooming. A useful skill in an area that is always looking for volunteers to build and maintain trails. More info can be obtained by contacting Dreama Campbell  at dreamac@epbfi.com.  Free. Big Soddy Gulf Park 11721 Black Valley Road Soddy Daisy
Mary Poppins
Chattanooga is home to a thriving theater scene and this week, you can enjoy a classic performed by local actors. Chattanooga Theater Centre presents Mary Poppins. The classic story based on the P.L. Travers classic and features many of the songs by Oscar winning duos of Richard and Robert Sherman. Shows are all weekend including two shows on Saturday at 2:30 and 8 pm. Tickets available online. Chattanooga Theater Centre 400 River Street.
Abbey Road LIVE! 
Everyone needs a little Beatle's every once in awhile. This weekend you can get a good dose of the the Fab Four via the awesome tribute band Abbey Road LIVE!  The band is celebrating the 50th anniversary of the release of Abbey Road, the album. Featuring the full length performance of the entire album, this is a fun tribute band.  Saturday doors at 6:30/ show at 8:3o Tickets online. The Signal 1810 Chestnut Street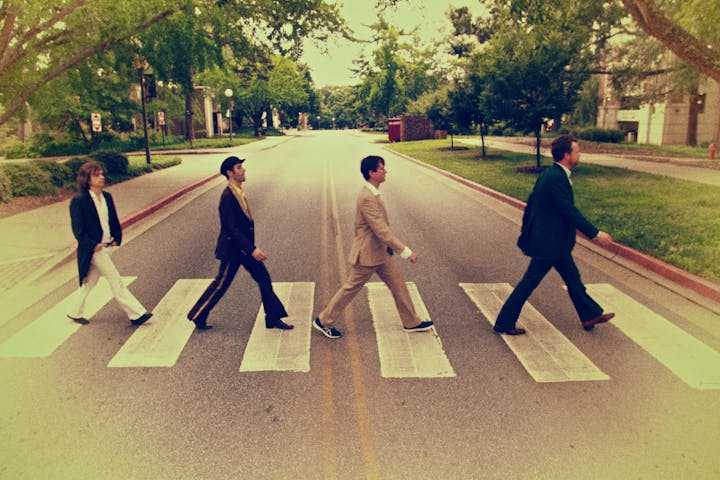 We hope you have a fun weekend, preparing for a wonderful Thanksgiving or hanging those Christmas decorations.