If you have been outdoors in Chattanooga the past few days, you know the weather has been just about perfect! The zero humidity and high 70's temperatures are a gift to any southerner in the summer.  Chattanooga does see it's fair share of sunny days (207 average days per year) but the low humidity is a rarity.  With Father's day this weekend, we know your dad will want to hang out with you. This is the weekend to be outdoors,  and here are your best bets!
Nightfall
This week's Nightfall Chattanooga lineup is all Chattanooga. The winners of Road to Nightfall, The Fridge, along with opener Danimal Planet, take the stage tonight at 7pm. Nightfall has been rocking Chattanooga for over 30 years, but this year's addition of Miller Park has made it more of an experience. Local artists, craftspeople and family friendly activities such as yard games, makes this a multi-sensory event.  With the good weather, chances are the block party will be crowded, plan accordingly. Free every Friday until Labor Day. 850 Market Street. 7-10pm
Zach Ryan at Charlie's BBQ and Bakery
Charlie's BBQ is the best barbecue place you have never heard of. Quickly becoming a staple in the Chattanooga community, this new restaurant serves both food groups, barbecue and cake. Now on Fridays, they have live music on their patio. Tonight you can grab some brisket and enjoy the sounds of Zach Ryan  from 6-8 pm.  2309 East Main Street
4th Anniversary Celebration Heaven and Ale
Head to Cambridge Square in Ooltewah to enjoy the atmosphere, do a little shopping  and while you are there, grab a beer at Heaven & Ale's 4th Anniversary Party. The party will be outdoors and will feature live music from Danimal Planet and Jessica Nunn, as well as food from 2 Sons Kitchen as well as drink specials.  This is a family friendly event and will have games and fun for all ages. Beer for those over 21. 9431 Bradmore Ln. 11am-10 pm
Intro to Outdoor Rock Climbing
Chattanooga is one of the top locations in the country for rock climbing. People come from all over the country to climb year round, thanks in part to the awesome weather, bands of rock faces easily accessible and the climbing community, fostered by the rock climbing hostel, The Crash Pad.  Saturday, you can take a REI class to learn the fundamentals of outdoor rock climbing. Learn techniques, basic climbing movements and to belay. No experience needed. Sucka Cave 9 am -3 pm $89 members/ $99 non member. Register online.
Free Paddle Day
Take your dad for a paddle on Sunday at the L2 Outside, where Sunday, the first hour of his paddle is free. Spend some time paddling on the Tennessee River, exploring the bluffs under the Hunter Museum of American Art, check out Maclellan Island or look for wildlife along the banks of Coolidge Park. Rentals range from $25-39 per hour. Info for dad online. 131 River Street (under the Market Street Bridge in Coolidge Park). 9 am -8 pm.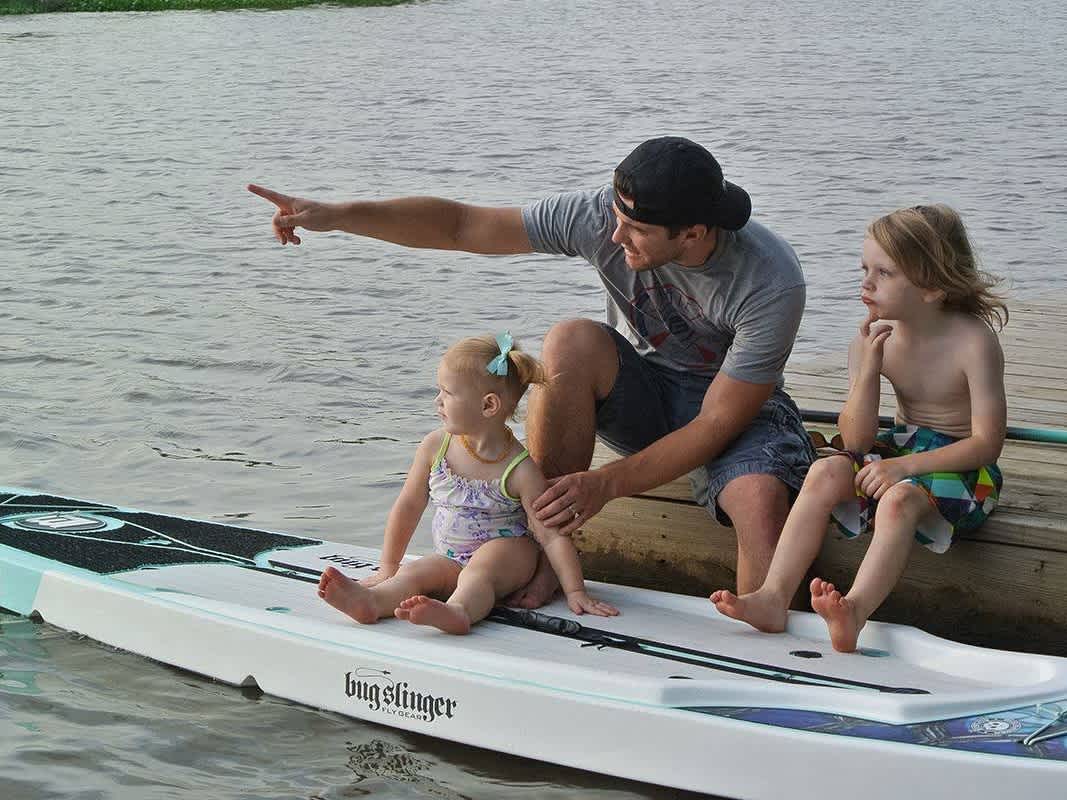 We wish all our Father's a Happy Father's day and to the rest of you, Happy Weekend!