Summer has hit her stride and we are all enjoying the long lasting sunshine and the opportunity to be outdoors and having fun. After last weekend's triathlon, many people are inspired to get out on the Tennessee River, whether swimming, paddleboarding, kayaking or in a ski boat. We are lucky to have the opportunity to disembark at any of the boat ramps along the river and be a few quick steps to dinner or entertainment.  Chattanooga has a plethora of fun going on in the summer. This weekend, here are your best bets.
Free Kayak  and Walking Tour
Have a kayak and love history? This free tour is right up your alley. Outdoor Chattanooga partners with The National Parks Partner to offer a truly unique opportunity to learn more about the history of Ross's Landing. Beginning at 8:30, Outdoor Chattanooga staff will lead a kayak tour around Maclellan Island. Then at 10:30 a ranger will lead a walking tour of the Walnut Street Bridge and the area surrounding Ross's Landing. Both tours begin at Outdoor Chattanooga and require a reservation.  Must know how to swim. Friday 200 River Street Contact Outdoor Chattanooga to reserve your spot. Kayaks available for rental. 423-643-6888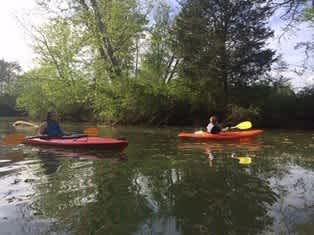 Chris D'Elia at the Tivoli
One of the hottest and in demand comedians in the world of comedy, Chris D'Elia seems to be everywhere. With a show on Netflix, Appearing an upcoming movie  and roles in many television shows, you would think he has little time to tour. But this Friday, you can see him in person at the Tivoli Theater. Tickets are still available online and at the box office. Doors open at 7, show starts at 8 pm. $38-58.  709 Broad Street.
The Neon Queen: Alternative ABBA
If you love ABBA and the 80's, this is the band for you. Mashing up current hits with disco hits from the 70's and 80's, this band will make you dance your platforms off. Electric lights, 80's synth and a lot of fun. Saturday Doors open at 8 pm, show is at 9. 18+ show. Tickets $12. Songbirds South. 41 Station Street.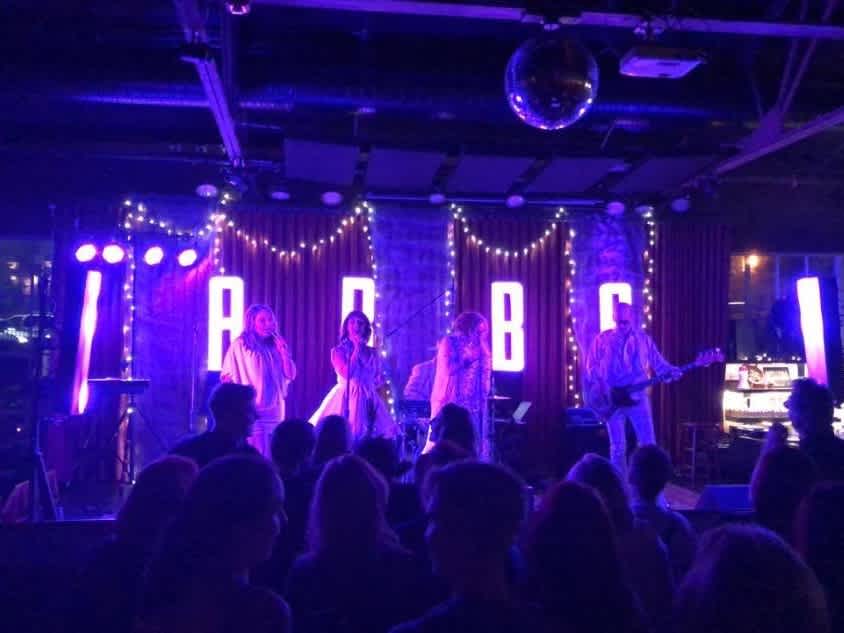 Live Music and Brunch at the Flying Squirrel
If you love brunch, you need to head to the Flying Squirrel on Sunday for brunch. Featuring craft cocktails, delicious locally sourced food and live music each week, this is one of the best in town. Sit on the outdoor patio or indoors where you can admire the soaring ceilings and beautiful beams. We recommend the rosemary fries and the French toast. Line up early, the first seating fills up quickly. 11 am-2pm. All ages on Sunday. 55 Johnson Street
Have an amazing summer weekend in Chattanooga. Look for us, we will be out enjoying it!