EPB Solar Share makes sustainable green energy accessible to all of Chattanooga. Chattanooga has been pursuing more green-energy options, with  places  such as the Chattanooga Airport have becoming solely solar energy based. EPB is making impressive growth in their solar energy options and the Solar Share is a huge jump in allowing Chattanooga residents to participate.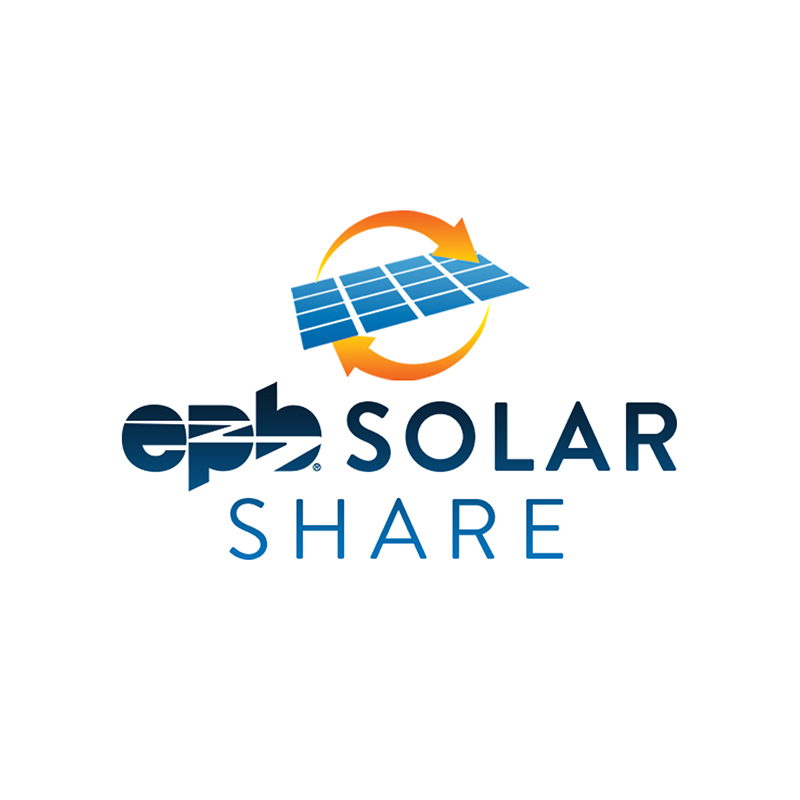 How it works: EPB customers are able to access renewable solar energy through the solar panels at the Solar Share facility on Holtzclaw Avenue. The cost of the program allows EPB to further grow their panel facility as well as ensure that users are sharing the cost of benefits. Solar Share is available to any EPB customer and plans start as low as $5 / month for a single panel.
Costs and Benefits to Consumers: Their are a few financial options of joining what EPB calls "community based power generation", making it feasible for all income levels.   Both the 20 year licensing and the month to month options offer credits on your monthly bill, which in the beginning of the program, will not reduce your monthly bill by much, but will instead benefit you and other users in the future. As traditional energy costs increase, and Chattanooga has seen several in the last 10 years, the initial cost of the Solar Share program do not go up. Instead the return will increase and users can in time, reduce their energy costs.  Also, the community as a whole benefits as more and more companies and residents turn to a more viable energy source.
Payment Options:
20-Year Licensing: One-time cost of $612 + Annual Maintenance Fee of $10 per panel.
Month-To-Month Licensing: $5 per panel per month. With this option, there is no contract or long-term commitment.
Energy Offsets: This is a go-green option. This option allows you to purchase energy offsets that counter your daily carbon footprint. There are a ton of different options and cost labels for things such as electronics, appliances, etc. For instance, you can offset the use of your washer, dryer and refrigerator for one year. At $200 per year, one could offset almost 100% of their home's carbon footprint through EPB. While having no economic benefit personally on your monthly bill, it does benefit the entire program and future energy users by allowing the investment in technology.
Calculating if this will save you money: To determine if this program will save you money, first you must find out your monthly EPB electric usage. You can do this by going to your MYEPB account online or downloading the mobile app.  Look at your current usage as well as the usage from previous months, then average the numbers. Use the EPB usage calculator to determine the number of panels you would need. For example, my usage was 729 and I would need 20 panels or $100 of credits per month.
This is an exciting program that allows residents to utilize solar power without the cost of adding panels to their homes, which can range from $20-80,000 depending on the size of your home and tax credits available, with the estimated time of 8-10 years to recoup costs. Consumers can  call EPB at 423-648-1372 to get more answers and to know how much money  this could save  while also being green-friendly.